We offer support on:
1) your academic career
      [from job search through retirement]
2) your *sustainable* productivity and success
3) your post-ac transition
We reduce rates to be accessible to as many as possible.  Don't let finances stop you from reaching out.
GET IN TOUCH; TALK IT THROUGH
Academic Career Help*:  email us at gettenure@gmail.com

---
Productivity Help*:  email us at tnl@professorisin.com.
*Learn more about Kel Weinhold's productivity coaching options. Includes individual or group coaching with Kel on getting your writing done at any stage of the academic career, overcoming writers block, finishing your dissertation, establishing a *sustainable* work-life balance and writing routine, and/or finding a supportive writing accountability group. Learn more about current coaching programs here.
---
Leaving Academia Help*: email us at postaccareers@gmail.com.
*Join our Ex-Academics Support Community for just $20/month. You can also get one-on-one coaching with Dr. Karen Kelsky and Adrienne Posner; find information here.  Also visit The Professor Is /Out/ private Facebook group for more!
---
CORE COMMITMENTS
1) Your Mental, Physical and Financial Health Matters More Than Any Career.
Academia is a system of external validation and nobody can change that, but you CAN find autonomy vis-a-vis that system, reclaim your own values, and establish boundaries that allow for a healthy, balanced life.
2) #BlackLivesMatter #LandBack
Since 2017, our publicly posted company policy has been to support Black and Indigenous women in the academy. Contact us for reduced rates.
3) We Support the Trans Community Unconditionally
If you need help moving away from a job/location that is dangerous to you, contact us for reduced rates.
---
CONTACT INFORMATION:
We can be reached any time 7 days a week (although we only answer during West Coast business hours!) at
gettenure@gmail.com (academic careers)
You will reach our ace academic manager Rain Rue.
postaccareers@gmail.com (leaving academia)
You will reach our ace post-ac manager and coach Adrienne Posner.
tnl@professorisin.com (productivity and wellness)

You will reach the amazing productivity coach Kel Weinhold.
---
More Information:
Are You Tired of the Academic Run-Around?
…an Advisor Who's Never In, a Grad Program That Doesn't Care, Funding That's Never Enough, a Job Market That's in The Tank, and a Tenure System That's a Total Mystery—And No One to Give You an Honest Answer
I am here to help.  I am Karen L. Kelsky, Ph.D.. I spent 15 years as an R1 tenured professor, department head, and university advisor, and now over ten years as an academic career coach. I tell you the truth: the truth about grad school, the job market, and tenure.  To the best of my ability.
On the 'Pearls of Wisdom' Blog (see the categories to the right), I offer the  hands-on information you need now to get through the hoops of academia.
I also work with you, one-on-one, with complete confidentiality, on the writing, speaking, and interview skills you need to move closer to your professional goals. I focus on your particular strengths and challenges, and outline the steps you need to take to be successful in each of your specific applications and projects.  Together we chart a path to make you competitive.  I can't guarantee a particular outcome, but I can guarantee that I will deliver to you, to the best of my ability, bullshit-free advising on your grants, writing, the job market, and tenure, as well as coaching on professional and career dilemmas.
I am the available and career-savvy adviser you need, that you should already have, but probably don't.
Interested?  Learn more about why to trust me and get in touch.
The result has been eventual success in a place beyond what I'd dared to hope. After five years on the market (four after attaining the PhD) and about 325 applications in total (including temporary positions and postdocs) in four countries, I landed a tenure-track job in a major metropolitan area two hours from my home city.
I went from a ball of stress, having trouble eating and sleeping, to a confident candidate as I learned how to take the reigns and drive the offer negotiation process.
Karen is honest in a way that is refreshing in an environment in which advisors too often offer platitudes about how great and wonderful their students are.... my conversations with Karen were empowering, rather than condescending. They inspired me to respect myself enough on the market to get what I want, to judge healthy and unhealthy situations, and above all to be more confident in my own intellectual identity.
I feel a bit ambivalent about writing this. I work with so many academics that I know most of you are more disaffected and disillusioned
Your department or college may be able to pay for your participation in ANY Professor Is In work, including our formal programs, as well as
A reader wrote in to raise the issue of "what to wear" for trans folks on the academic job market, and we decided to make
3.29: How to Keep Going When You Don't Feel Like It
We continue with vintage – yet evergreen – recordings. It seems like everyone struggles with the desire to quit at times. It's a natural response to external forces, but you can summon internal forces to manage that impulse. We're not saying don't quit! We're just saying, act deliberately. In this episode, Karen and Kel talk […]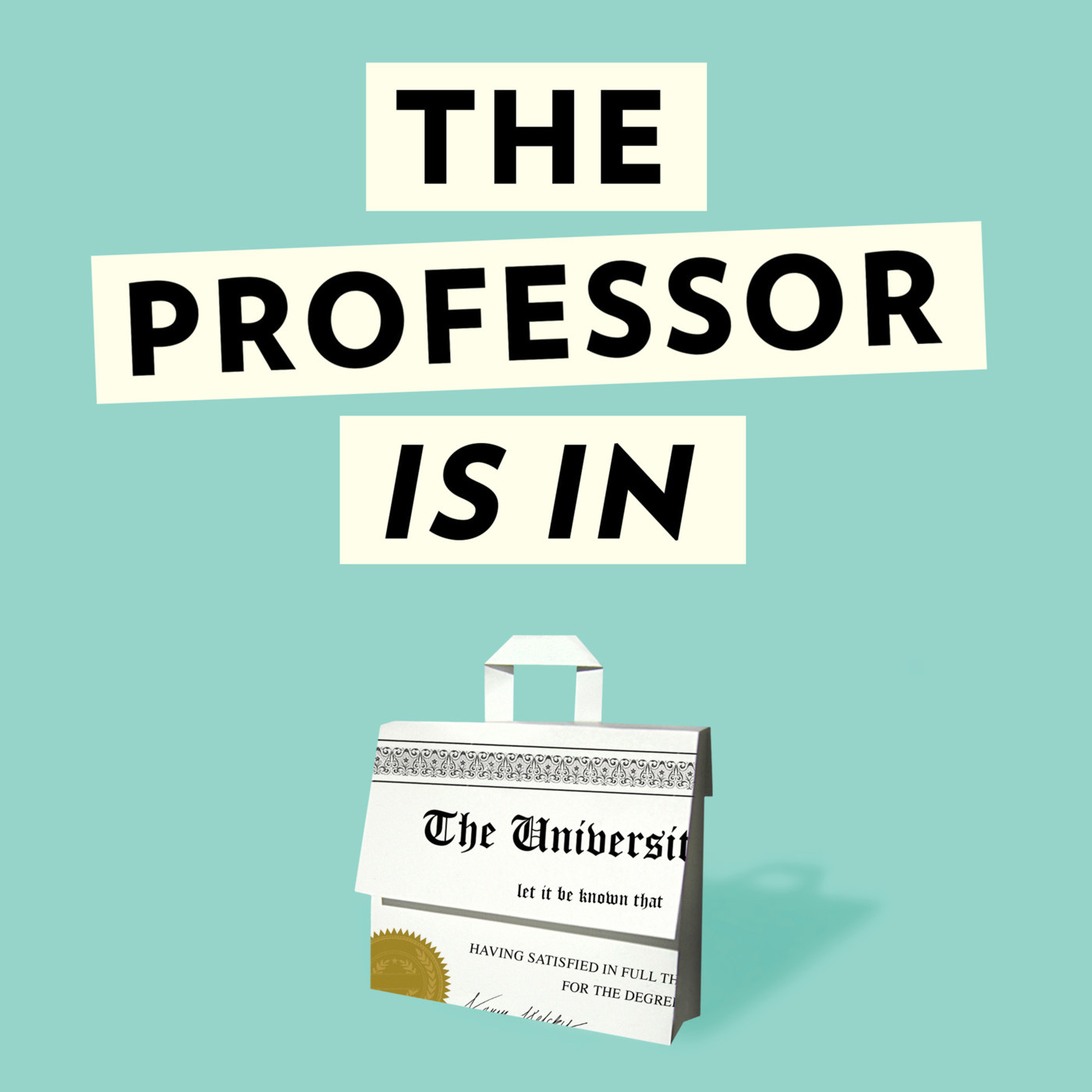 Search Results placeholder