A decade or so ago, when I was working with an advisory board for a journalism school on introducing a new program, I read an article about how to approach product innovation.
Unfortunately, the actual article is lost to my memory, but what I remember is four steps for thinking of, creating and presenting something new to the world. 1) ideation 2) conceptualization 3) creation/production and 3) celebration.
The board was discussing a problem that needed a tangible solution, but as an editor, I immediately saw how the concept could be mapped onto any creative project.
We need to think about what we're going to do (Ideation). We need to think about how we're going to do it (Conceptualization). We need to do it (Creation). And then we need to celebrate it (Hurray!).
What does this have to do with you?
If you are an academic, you are engaged in creative projects in almost every aspect of your job.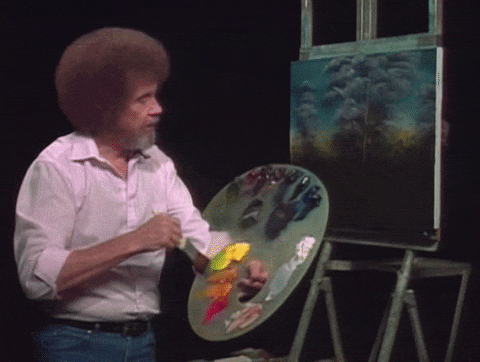 Side note: One of the things that I see pretty consistently is that people who create academic writing and courses don't tend to see themselves as part of the creative class, those whose work involves taking an idea or concept or vision and making it manifest. (Painters, sculptors, potters, etc.)
I think that separation ultimately makes for a work process that works against efficient progress.
By separating yourself from claiming the intense creativity required to make something in your head into something for consumption, academics tend to cut short the first step, skip over the second step and spend an inordinate amount of time redoing the third step (because of how you engaged with the first two steps). And the 4th step? Forget about it. No time to celebrate. You've got work to do.
I'm here to tell you this: First, you are a creative. Embrace it. Second, start claiming ALL the steps of the creative process.
Get really sharp elbows to protect space for ideation. Spend more time sitting in a chair with a cup of tea and a notepad thinking and jotting notes and then thinking some more.
Do not skip Step 2. Outlining. Working hard to conceive of the shape and structure of what you're doing is imperative. Not doing that leads to endless rewrites.
If you do the first two steps more thoroughly, with more intention, Step 3 is actually quite painless.
And about Step 4. Could you please, please take some time to recognize your accomplishments. Make a nice dinner. Call up a friend and brag. If it's a bigger project, celebrate bigger. The inevitable consequence of skipping over Step 4 and moving immediately into Step 1 of the next thing is burnout. And that takes a hell of a lot more time to recover from than it takes to make time for celebration.
TL;DR
These are the four steps of creating something. Ignore  them at your peril.
Ideation
 Conceptualization.
 Creation/production
 Buy yourself something pretty!
Similar Posts: